Delta Zeta Journal
- Spring 2002
- Car Wash Benefit

We held a car wash outside of the Fairmont Sams Club to benefit a local high school student who wanted to attend a football camp for deaf students.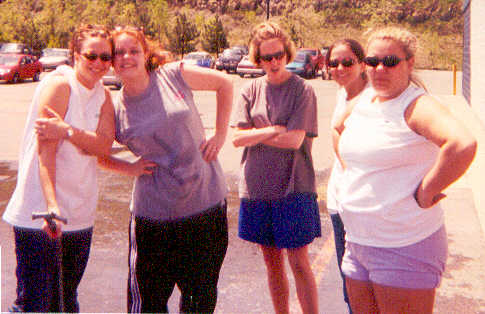 Kara, Jessica, Hilary, Brooke, and Amy pause from all the hard work for a picture.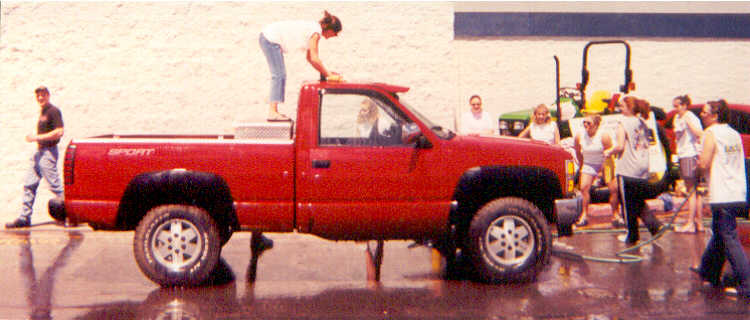 Brooke climbs on top of a truck to make sure it sparkles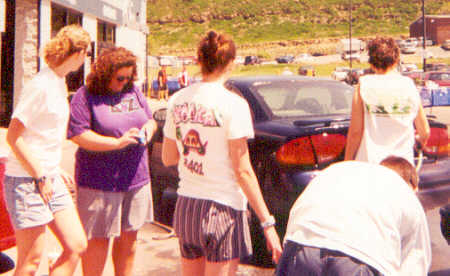 The DZ girls get ready to wash another car.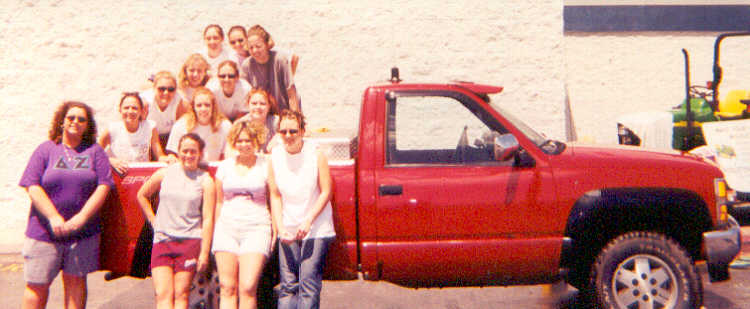 Front Row - Susan, Jennifer, Tressa, Kara. Second Row - Brooke, Stephani, Jessica. Third Row - Amy, Johnna, Jill. Fourth Row - Jessica, Me, Hilary.
Wanna know what happens next? Well then, visit my Spring 2002 Formal page.
Or you could go back to the table of contents for my journal.
Still, you could choose to go back home.