Delta Zeta Journal
- Fall 2002
- Centennial Costume Ball

Katie planned an amazing Centennial Costume Ball for our chapter to celebrate 100 years of Delta Zeta Sisterhood. We all got dressed up and partied in celebration of the sisterhood we share.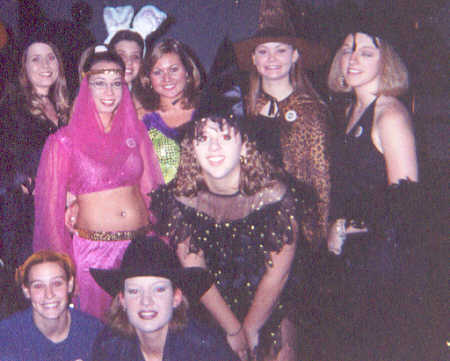 Fall 2002's Pledge Class poses for a picture during the Ball.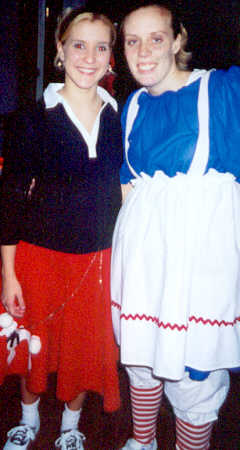 Katie, the organizer of the event, and Stephani pose for a picture as Sandy from Grease and Raggedy Ann.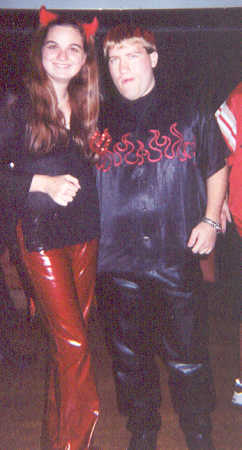 Me and my date Josh, we went as a devil, and a devil worshiper.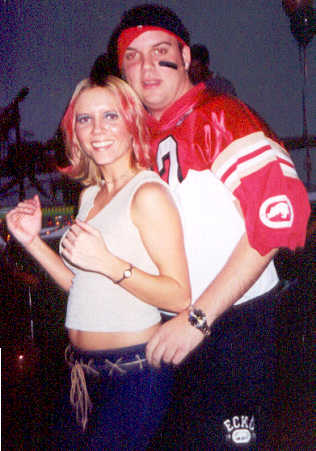 Robin and Drew - who went as Kelli and Nelly - they did a great job!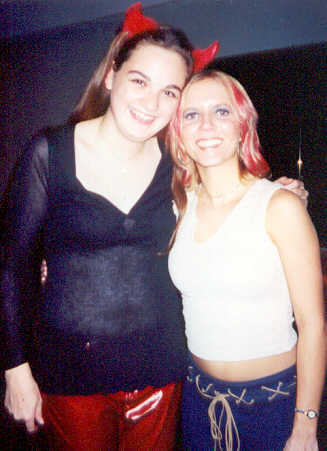 Robin and I pose for a Picture - We were roommates for the school year!
Wanna know what happens next? Well then, visit my Fall '02 Initiation page.
Or you could go back to the table of contents for my journal.
Still, you could choose to go back home.