Delta Zeta Journal
- Fall 2002
- Initiation

Fall 2002's Pledge class brought 2 Grand Lil Sisters, and a new Rosebuddy - along with a great group of girls.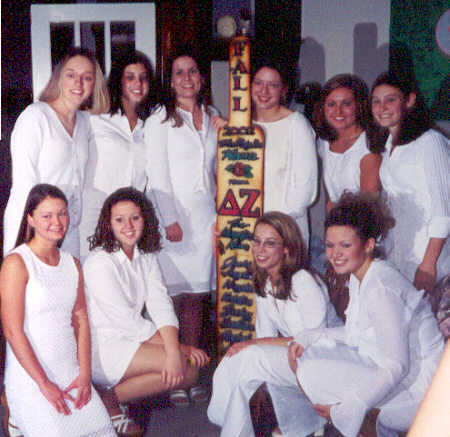 Fall 2002's Pledge Class presents it's paddle to their pledge mom Kara.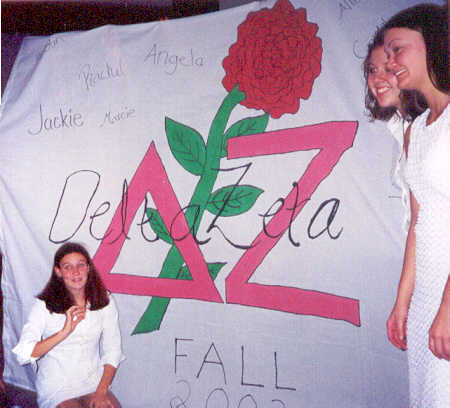 The girls present thier pledge class sheet to the chapter.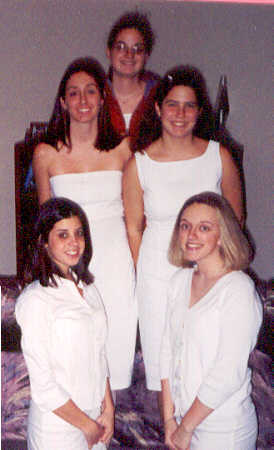 My new family tree - we're growing!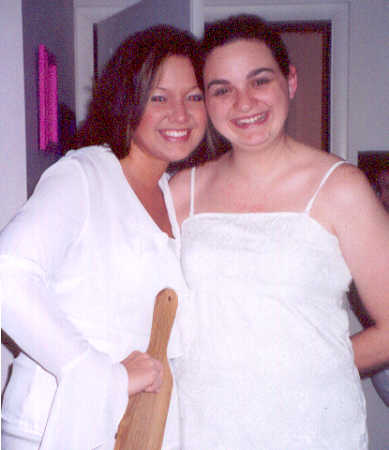 My new rosebuddy - Crystal! - she's a sweetie!
Wanna know what happens next? Well then, visit my Chrissy's Wedding page.
Or you could go back to the table of contents for my journal.
Still, you could choose to go back home.