WDWCP Journal - Entry #11

Everyone, This is Julie...

Jill's friend Julie decided to visit us from Buffalo for a few days. Her flight flew into Orlando at about 7:00 on Sunday. Julie is awesome! She is very nice, and she fit in with Kerri, Megan, and Me so well. We took her to Pleasure Island on Monday, and on Tuesday we all hung out at the apartment, and watched "The Best of Saturday Night Live - Chris Farley"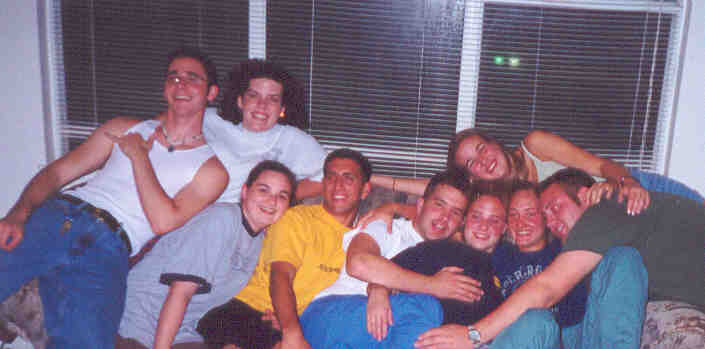 This is the whole group. From left to right are - Jeff, Megan, Me, (new) Jay, Jay, Jill, Julie, Drew, and Kerri is across the back. This was supposed to be a pajama party, but I don't think Jeff and Drew remembered.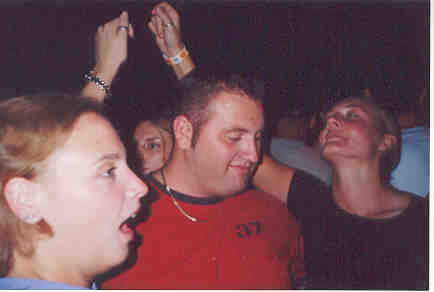 This is Jill, Drew, and Julie dancing at the BET club at PI.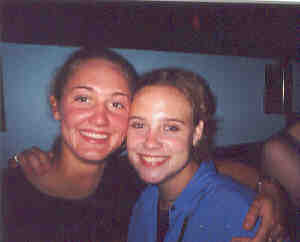 This is just a good picture of Julie and Jill.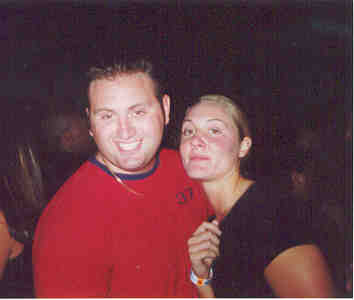 This picture of Drew and Julie was also taken at Pleasure Island.

Wanna know what happens next? Well then, all you gotta do is go to my Body Wars page!
Or you could go back to the table of contents for my journal.
Still, you could choose to go back home.