Delta Zeta Journal
- Fall 2002
- Roundtable Rush

Fairmont State's Roundtable Rush arrived again, and this year, our theme for the informal party was "the DZ Dugout" or a baseball theme - the party was great!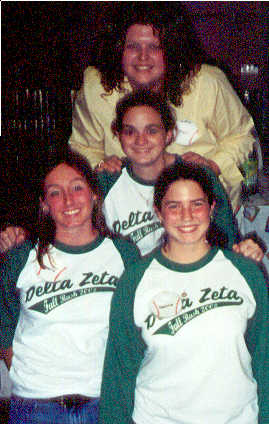 Marci (my grand big), me, Jessica and Patricia - a great family tree!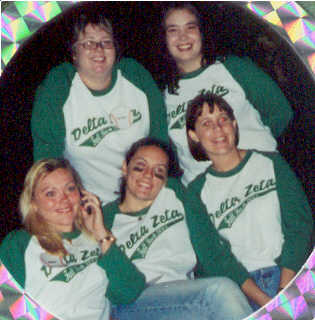 Chrissy, Patricia, Amber, Emily, and Rachel pause for a picture before the party.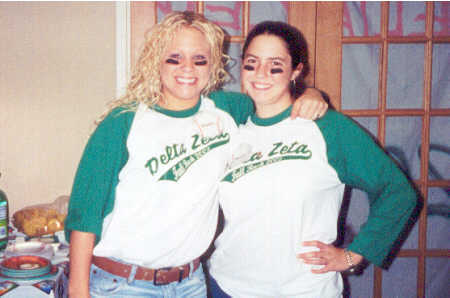 Brandis and Patricia pose for a picture before digging into the snacks for the party!
Wanna know what happens next? Well then, visit my Homecoming 2002 page.
Or you could go back to the table of contents for my journal.
Still, you could choose to go back home.