Delta Zeta Journal
- Fall 2002
- Fright Farm Social

We had a social trip with the brothers of TBI to the Fright Farm in PA. Lots of girls (and guys!) got a little scared thoughout the haunted house!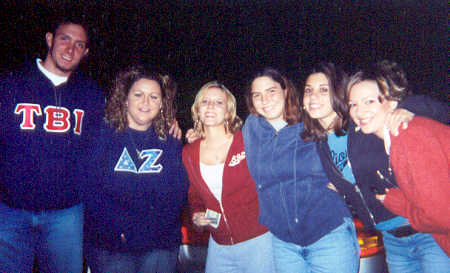 Scott, Susan, Robin, Patricia, Marcie, and Kara pose for a picture before the Haunted Hayride.


Heather, Jackie, Katie, Marcie, and Allison pose for a picture.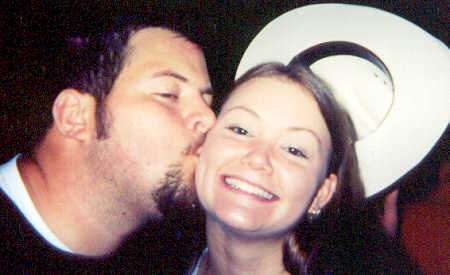 Bubba gives Angela a good luck kiss before the Haunted House.
Wanna know what happens next? Well then, visit my Grand Lil's page.
Or you could go back to the table of contents for my journal.
Still, you could choose to go back home.