Delta Zeta Journal
- Fall 2001
- The Spirit Stick

Marci wrote us an AWESOME spirit stick cheer to go with the theme, and of course, IT WON!! we held on to the spirit stick, and that is a very big honor for Fairmont State!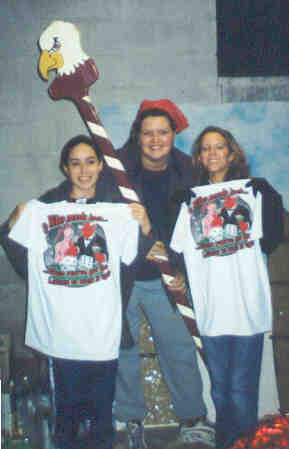 Melissa, Marci, and Robin show off our homecoming shirts (who needs luck when you've got the letters to back it up?!) and the prized spirit stick.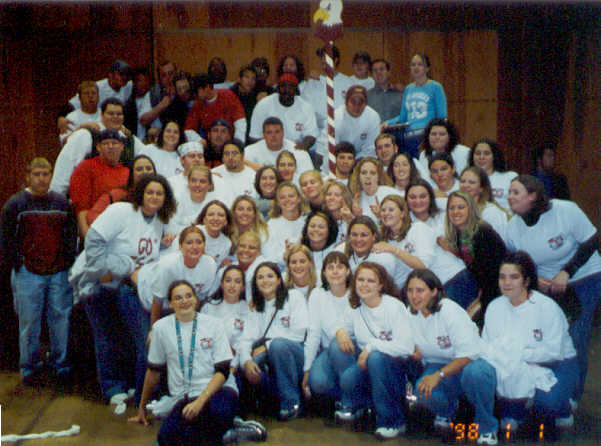 DZ and TBI members pose for a picture after winning the competition.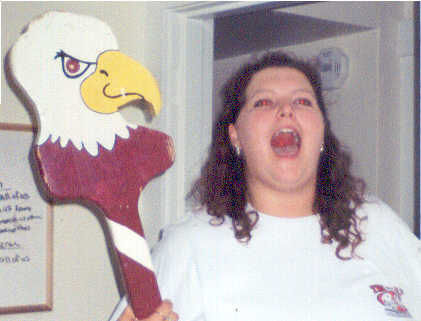 Marci, who wrote the winning cheer, celebrates the win with a shout!
Wanna know what happens next? Well then, visit my Homecoming 2001 page.
Or you could go back to the table of contents for my journal.
Still, you could choose to go back home.