Delta Zeta Journal
- Fall 2001
- Roundtable Rush

My first "rush" from the other side, as a sister, was very interesting. We used an "Urban Cowgirl" theme for our informal party, which was only a part of the week-long Roundtable rush.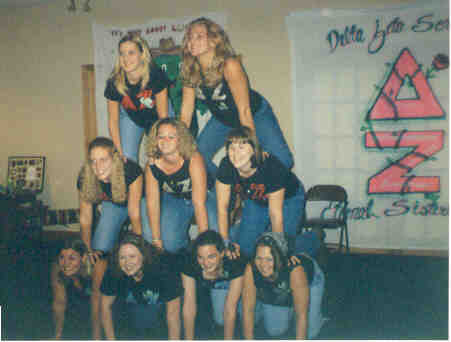 A Divine Nine Pyramid! Bottom - Amy, Chrissy, Me, Tressa. Middle - Stephani, Ashley, Rachel. Top - Katie, Caitlyn.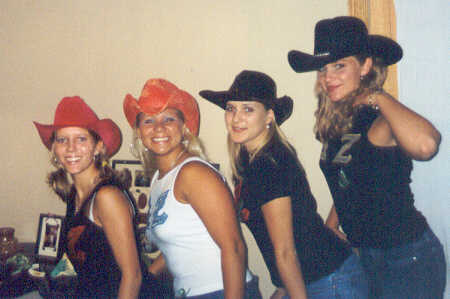 Robin, Brandis, Katie, and Caitlyn pose for a picture on the saddle!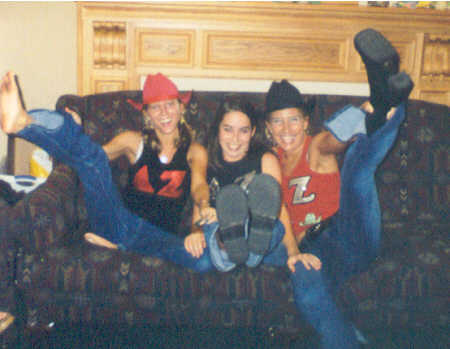 Robin, Melissa, and Trina pose for a crazy picture before the party gets started.
Wanna know what happens next? Well then, visit my Homecoming Float page.
Or you could go back to the table of contents for my journal.
Still, you could choose to go back home.