WDWCP Journal - Entry #32

Still Playing

These are just the pictures of all of us playing in the parks. Of course, now it's Christmas time, so most of the pictures look like Christmas in July, but I think it actually did get colder towards these last few trips to the parks.


This is the Christmas tree in the Magic Kingdom - decorated with gingerbread men and toys.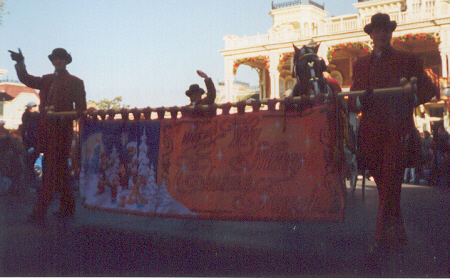 The banner from the 3 o'clock Very Merry Christmas Parade during the holidays.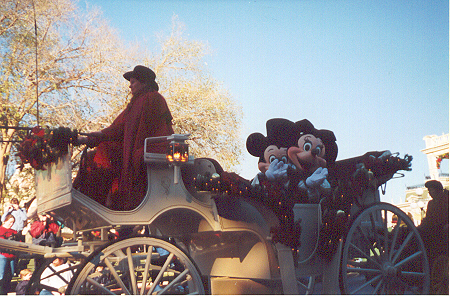 This is Mickey and Minnie at the start of the parade - Hello!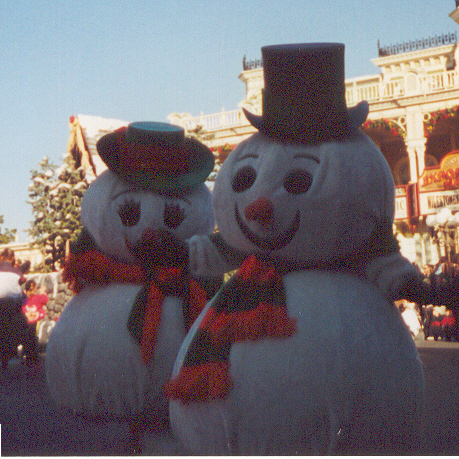 These snowmen were really cute, and they made me think of my mom - she loves snowmen.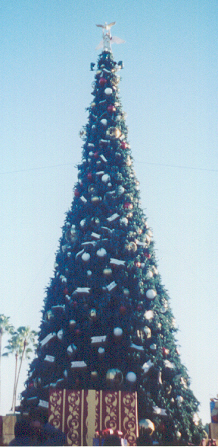 This is the Christmas tree in Epcot - Decorated with "Happy Holidays" in many different languages, golden globes, and 15,000 lights.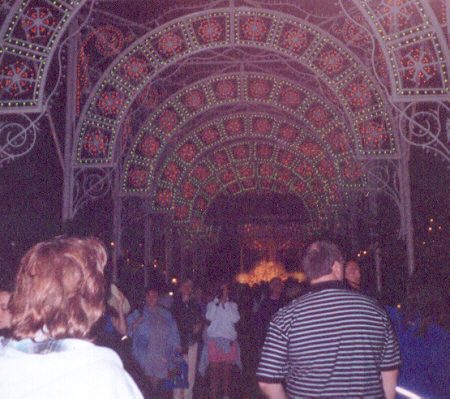 This arch in Epcot was at the walkway from Future World to World Showcase. Christmas music would play, and the arches would like up and 'dance' to the music. It was really cool.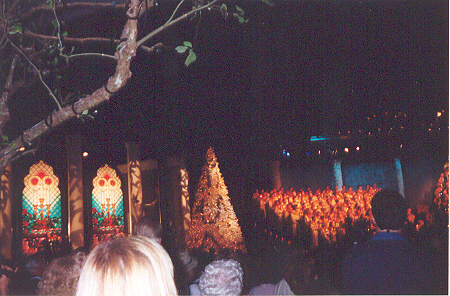 The stage at the Candlelight Processional. A celebrity guest would read the traditional Christmas story, and a massive choir of high school students and cast members would sing Christmas carols.

Wanna know what happens next? Well then, all you gotta do is go to my Christmas Day page!
Or you could go back to the table of contents for my journal.
Still, you could choose to go back home.