WDWCP Journal - Entry #23

Happy Halloween

HAPPY HALLOWEEN!!! - Our first major holiday as Walt Disney World Cast Members. It was an interesting time to say the least. I had my seminar on guest satisfaction in the morning, then Kerri, Sara (from work), Drew, and I went shopping for stuff for all of our costumes. Then it was back to Vista Way to get ready for all the fun times ahead!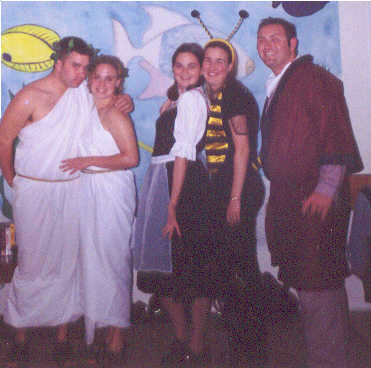 This is our group shot, sorry it's so far away! Jay and Jill are pulled straight from the pages of a Greek Myth, Kerri is a "B", I'm a little German girl, and Drew is none other than Hugh Heffner himself. What a great shot!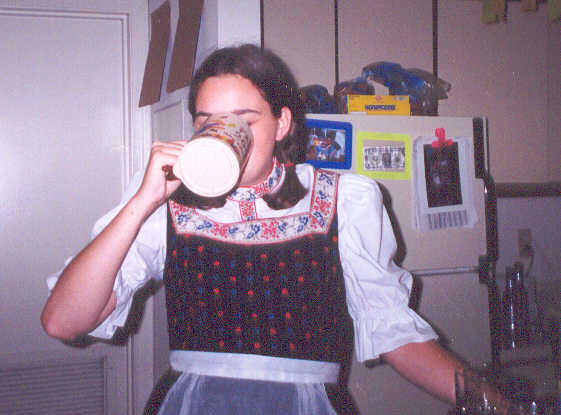 This is a better shot of my costume. I think the best part is my hair!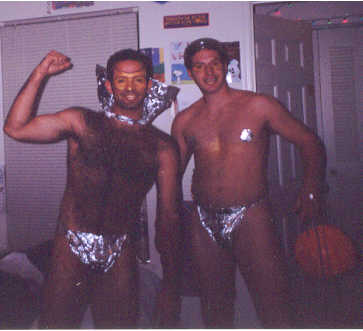 These two live with Jay downstairs. Enrique and Jeremy are two crazy guys. Somewhere along the line, Vista Way started calling them the Ambiguously Gay Duo-even though the two of them are not gay! Jeremy made both of the costumes, and they were a big hit at all the parties!

Wanna know what happens next? Well then, all you gotta do is go to my Happy Birthday to Me! page!
Or you could go back to the table of contents for my journal.
Still, you could choose to go back home.