WDWCP Journal - Entry #16

Happy Birthday Sara

Sara R. is a girl that I work with at Body Wars. She and I have become good friends, and she invited me to go out to dinner with her and a bunch of people for her 19th birthday. The whole group dressed to impress, and off we went for some real food!!!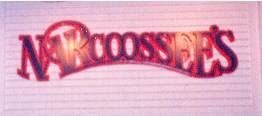 This is the restaurant where we went to eat at. It's at the Grand Floridian Resort at WDW. It had the best food. MMMMMMM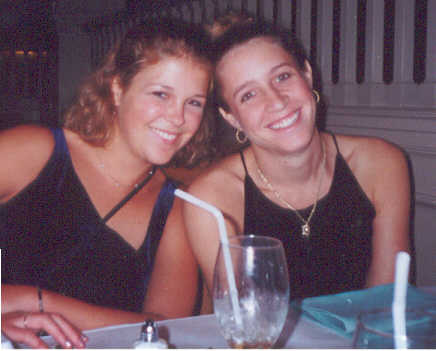 This is a picture of Suzy and Diane, both girls I work with. Suzy is also on the College Program, and she works in the Dome (the blue costume). Diane works with me in Body Wars, and she is also becoming a fast friend!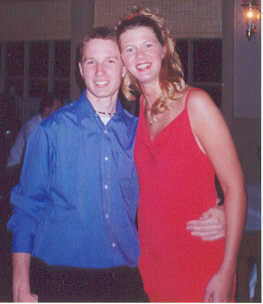 This is the Birthday Girl!!! Happy Birthday Sara!! October 19th!!! Sara is standing with Donald, a guy we work with at Body Wars, and Sara's best friend. Donald's a really nice guy, once you get used to his sense of humor. =)
One of Diane, me and Donald. This shows what is usually going on, me laughing at Donald.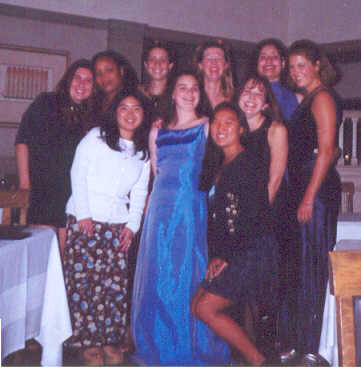 A group picture of all the girls at Sara's party. In the back, is ____(don't know her!), Nonnie, Diane, Sara, Lilly, and Suzy. In the front row is Anna, Me, Sara, and Shelly. What a group!!!

Wanna know what happens next? Well then, all you gotta do is go to my Playing in the Parks Again page!
Or you could go back to the table of contents for my journal.
Still, you could choose to go back home.