Delta Zeta Journal
- Spring 2004
- Trina's Wedding

Trina and Brett were married on April 24th - it was a beautiful ceremony, and a great reception!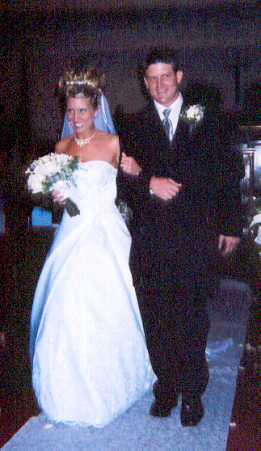 Trina and Brett walk back down the aisle after the ceremony.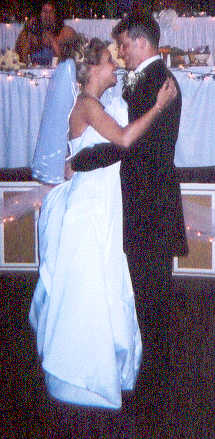 The happy couple enjoy their first dance as husband and wife.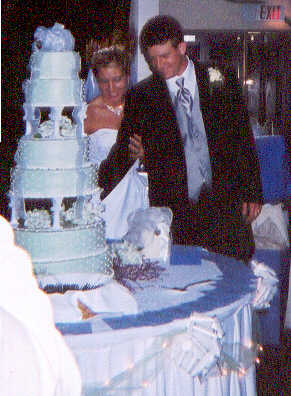 Trina and Brett enjoy their wedding cake.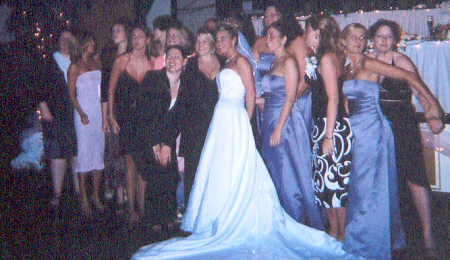 A group of DZs partying with the couple!
Wanna know what happens next? Well then, visit my Homecoming 2004 page.
Go back to the table of contents for my journal.
Or, you could choose to go back home.