Delta Zeta Journal
- Spring 2002
- Random Stuff

Spring of 2002 brought a second lil sis, and my first trip to a Fraternity Formal. Fun Times all around.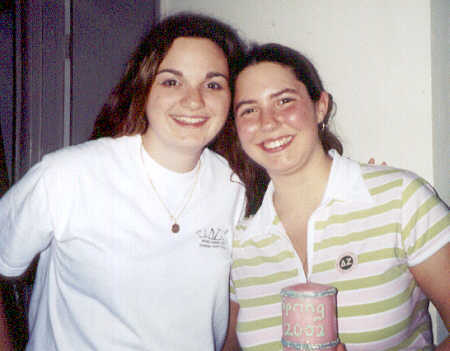 Me and Patricia on her "big sis" night. Once again, more confusion, but still, big sis night is one of my favorite nights during the semester.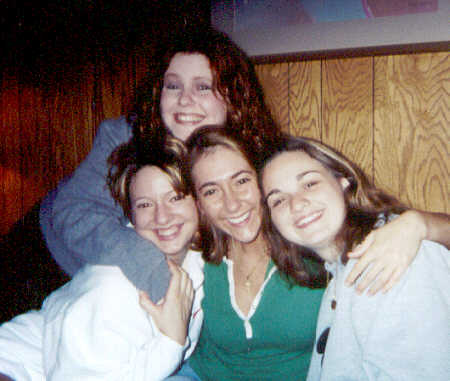 Kara, Jessica, Lucy and I pose for a picture at the STG formal at Cannan Valley Resort.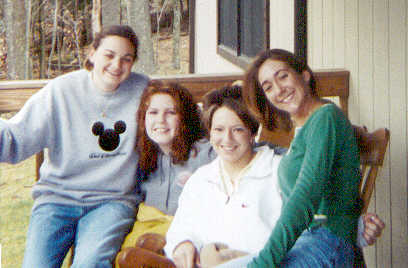 Me, Jessica, Kara, and Lucy on the porch of their cabin. "Are You a Cardinal!?!"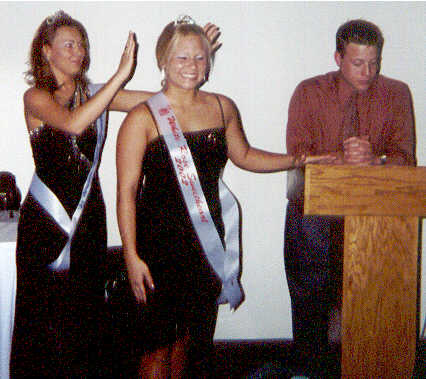 Olivia, an AST and last year's STG White Rose, crowns Brandis, our DZ sister, the STG White Rose for 2002, as the Fraternity President Jack looks on.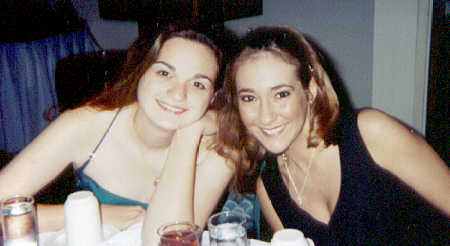 Me and Lucy at the Formal dinner of the Sig Tau Weekend.
Wanna know what happens next? Well then, visit my Chanda's Wedding page.
Or you could go back to the table of contents for my journal.
Still, you could choose to go back home.