Delta Zeta Journal
- Spring 2002
- Initiation

Spring 2002's Pledge class get initiated, and I get another lil sis!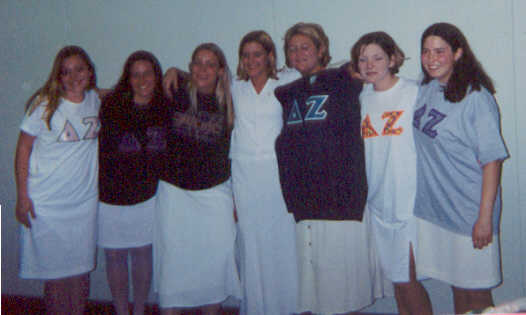 Amber, Jennifer, Jennifer, Katie (thier pledge mom) Jill, Shannon, and Patricia pose for a picture after thier initiation ceremony.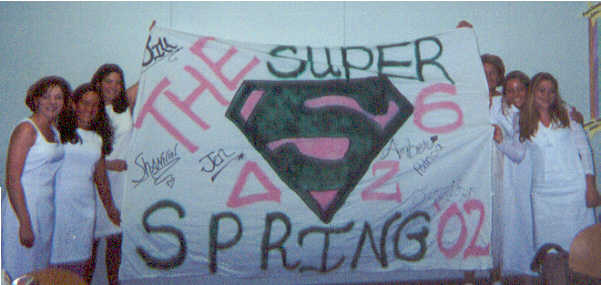 Spring 2002 presents thier pledge class sheet to the chapter. Good Job Girls!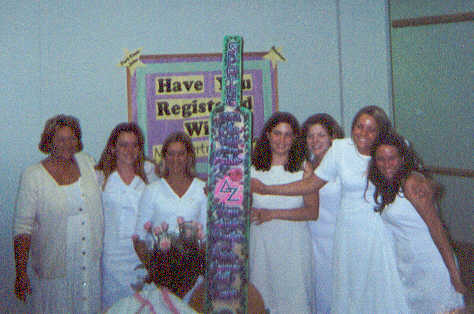 The Newest DZs present Katie with her pledge mom paddle.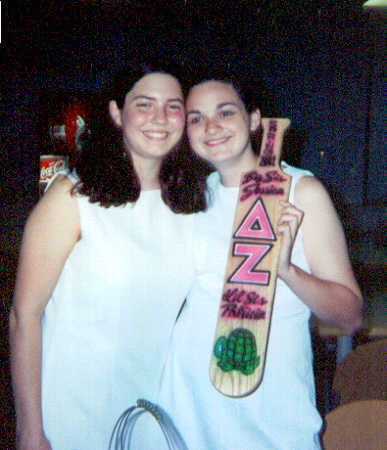 My Second lil sis Patricia presents me with my second paddle.
Wanna know what happens next? Well then, visit my Bikers & Babes page.
Or you could go back to the table of contents for my journal.
Still, you could choose to go back home.