Delta Zeta Journal
- Spring 2001
- Random Stuff

These are random pictures from the Spring 2001 semester. Fun Times all around.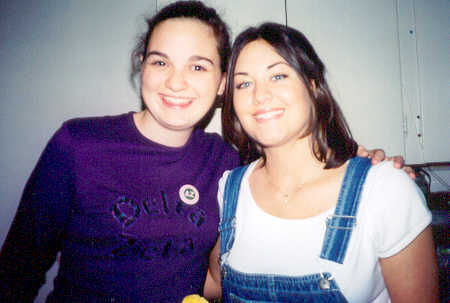 Jessica and I the night that my pledge class recieved our big sis's. Confusion at first, then a great night of hugs and fun!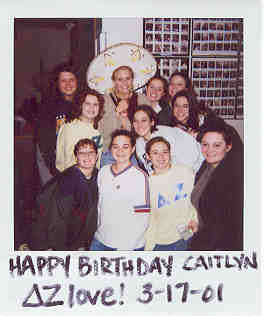 We went to the local Mexican Resturant for Caitlyn's "birthday" - fun! (though, I'm not a big fan of the food....)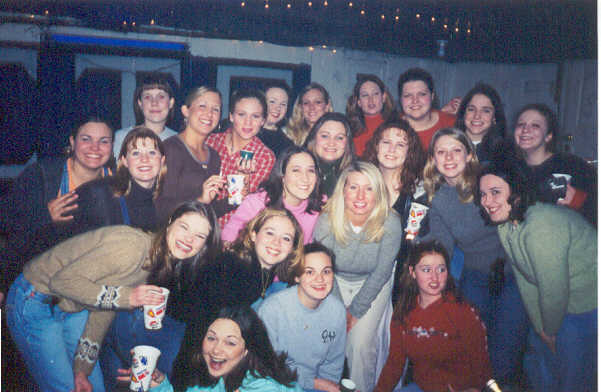 The birthday party for our Pledge Mom Ashley. Front row - Melissa, Ashley, Tressa, Me, Wendy. Second Row - Amy, Haley, Amy, Sara, Fran, Lora, Katie, Chanda. Third row - Rachel, Caitlyn, Bronwin, Marci, Erica, Sara.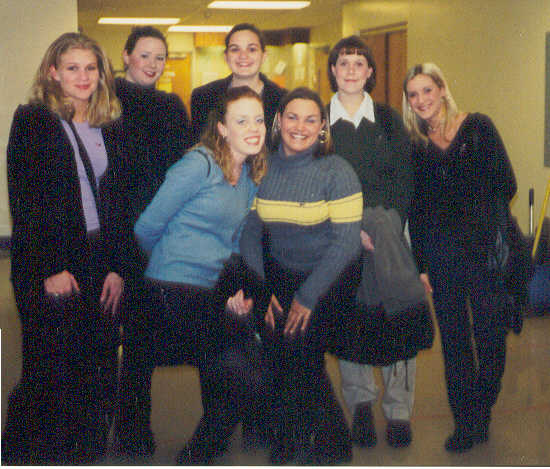 In the hallway of the Hardway Building before a meeting. Stephani, Amy, Caitlyn, Chrissy, Me, Rachel, and Katie
Wanna know what happens next? Well then, visit my Kennywood page.
Or you could go back to the table of contents for my journal.
Still, you could choose to go back home.