Delta Zeta Journal
- Spring 2001
- Initiation

This is the start of my part in the Sisterhood of Delta Zeta. It has been a great time, and I've made some wonderful friends throughout the journey. Enjoy looking around my journal & pictures!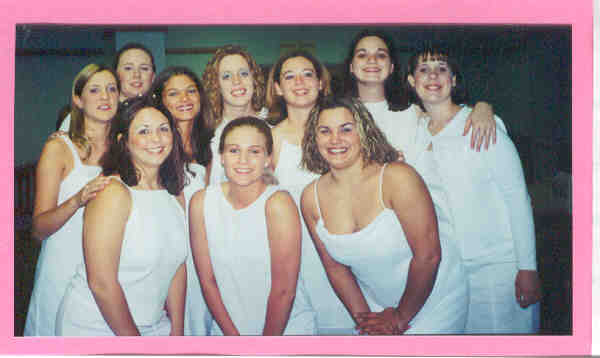 Spring 2001 Pledge class, plus our pledge mom, Ashley! We're official members of Delta Zeta! Front Row - Tressa, Caitlyn, & Amy. Back Row - Katie, Chrissy, Melissa, Stephani, Ashley (our pledge mom), Me, and Rachel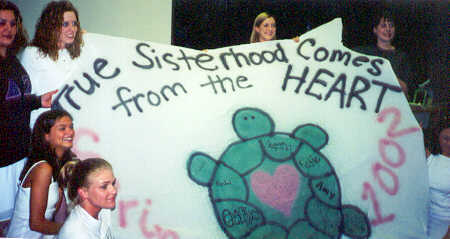 The sheet we created and presented to the chapter after our initiation ceremonies. This is a tradition upheld by every pledge class. We each signed a piece of the turtles shell, it was very cool.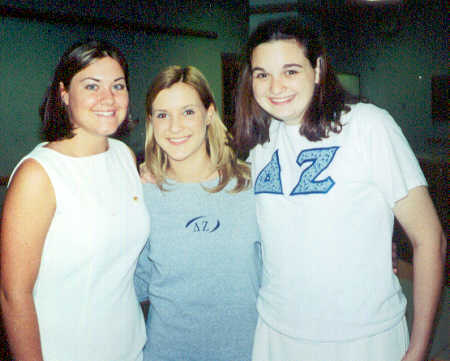 My big sis, Jessica, my pledge sister, Katie, and me - right after the Initiation ceremonies. that's my very FIRST set of letters!!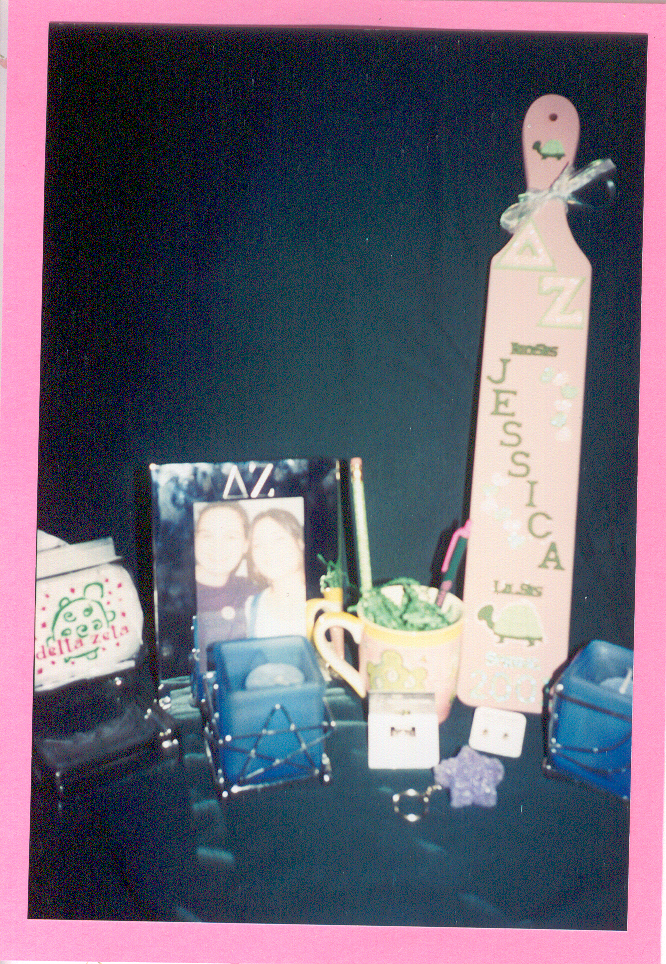 This is a pic of all the stuff i gave to my big sis, Jessica. You can see her paddle in this picture, though you can't see the sparkles and other stuff that I did to the plain paddle to make it special.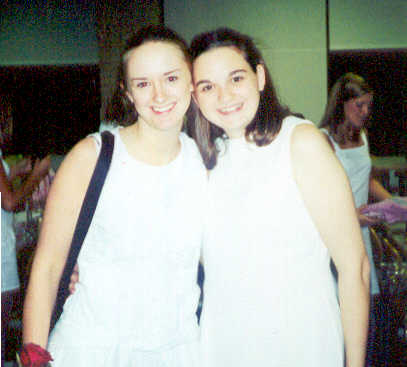 My rosebuddy, Carrie, and I. Our chapter did rosebuddies the week of initiation as that last little bit of encouragement for each girl.
Wanna know what happens next? Well then, visit my Spring 2001 Formal page.
Or you could go back to the table of contents for my journal.
Still, you could choose to go back home.