Delta Zeta Journal
- Fall 2004
- FSC Homecoming

Fall 2004 brought along another "Falcon Bowl" with at theme of "Catch the Wave" Patricia and Johnna, both Delta Zeta Sisters represented two different fraternities in the running for Homecoming Queen.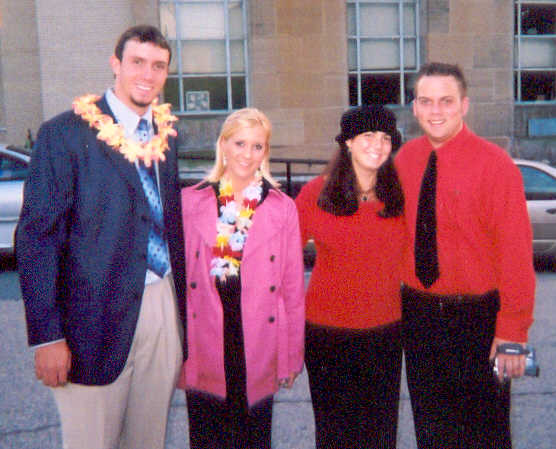 Scott, TBI King Candidate with his escort Katie, Patricia, TBI Queen Candidate with her escort Drew before the parade thursday night.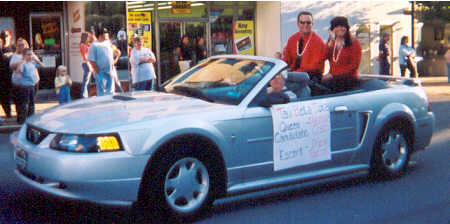 Drew and Patricia during the parade.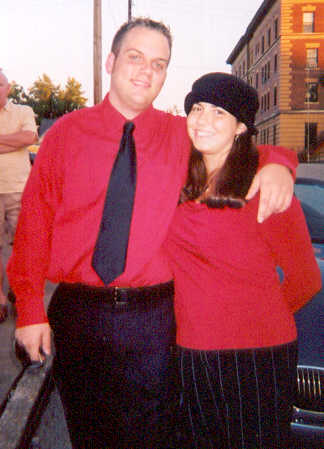 Drew and Patricia after the parade, one event down, several more to go!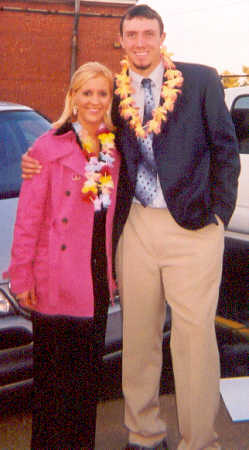 Katie and Scott after climbing out of the parade car - Catch the Wave!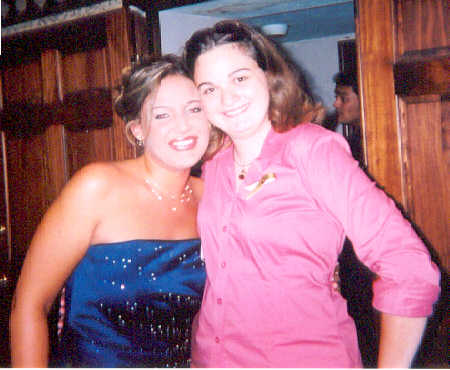 Crystal, my little rosebuddy, and I at the "School Sponsored Homecoming Dance" on Friday Night.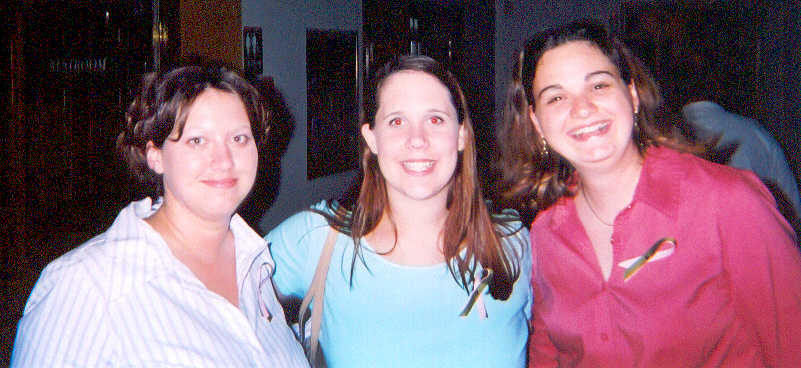 Brandie, Rachel, and I at the dance. What a great night to see my sisters!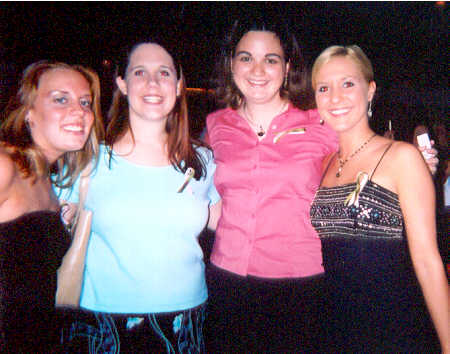 Stephani, Rachel, Me, and Katie. Spring 2001's Pledge Class Shines!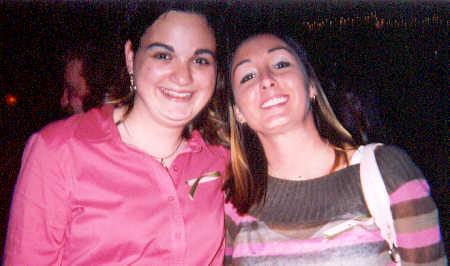 Me and Jessica, my 1st lil sis! I hadn't seen her in so long, made going to the dance well worth it!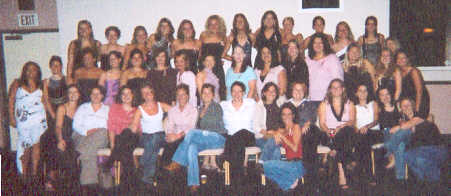 All of the Alumnae, Actives, and New Members at the dance. What a way to represent the sisterhood!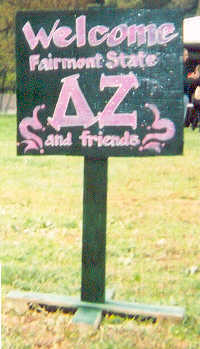 The really pretty sign that Marci made for our "tailgate party".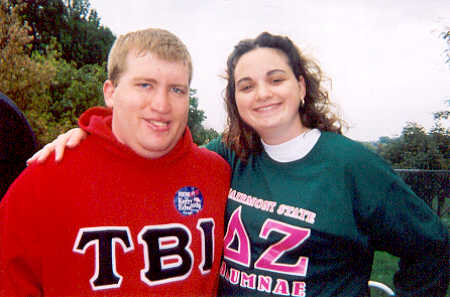 Josh and I at the game. It only took 3 years to get a good picture of the two of us!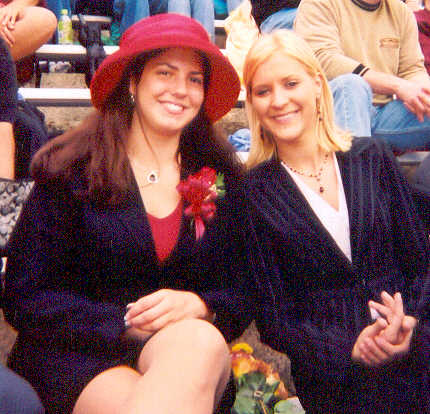 Patricia and Katie waiting for the halftime festivities.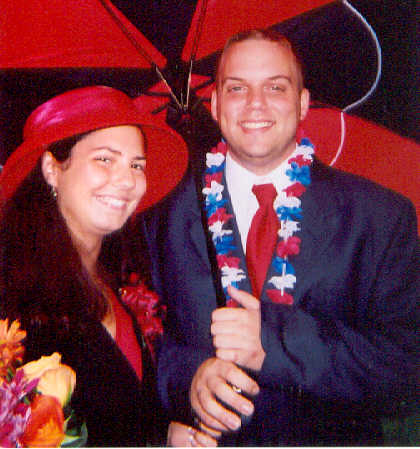 Patricia and Drew wait under an umbrella to go on to the field. The sky couldn't decide if it was going to rain or not.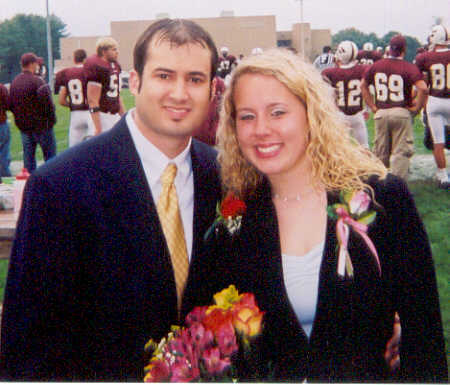 Chris and Johnna, the STG Queen Candidate, smile before going on to the field.
Go back to the table of contents for my journal.
Or, you could choose to go back home.