Delta Zeta Journal
- Fall 2001
- Initiation

A new pledge class was initiated, and my family tree grew! It was a great semester.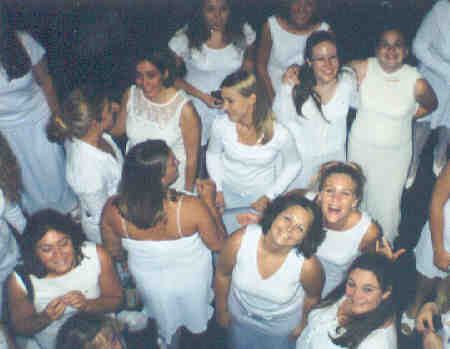 a crazy picture above the "crowd".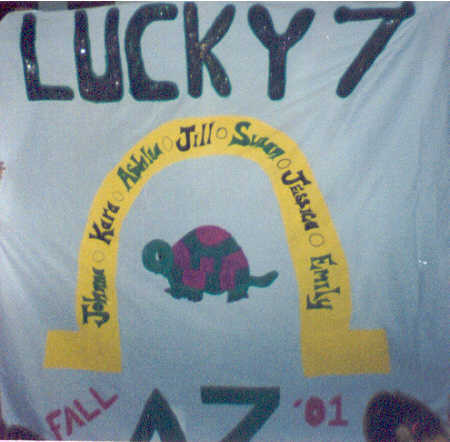 Fall 2001's Pledge Class sheet - they did a good job!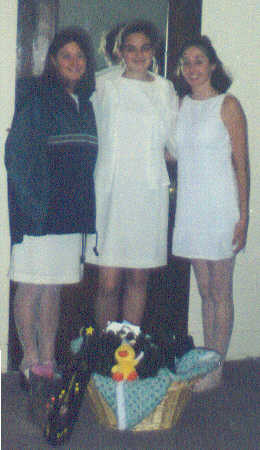 My Big Sis Jessica, Me, and My lil sis Jessica!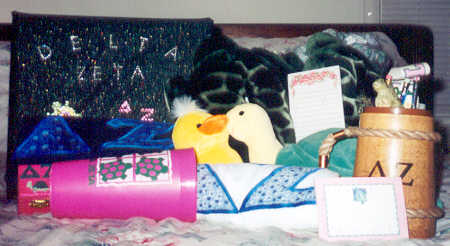 All the stuff I gave to my lil sis Jessica in her initation basket.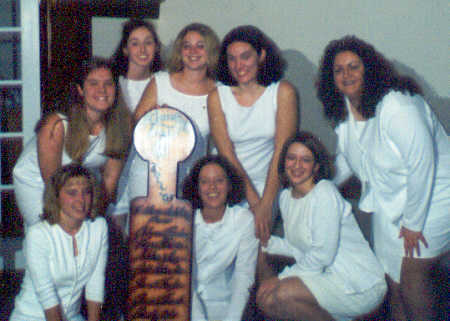 The new pledge class presents Ashley with her paddle.
Wanna know what happens next? Well then, visit my Christmas Party page.
Or you could go back to the table of contents for my journal.
Still, you could choose to go back home.