Delta Zeta Journal
- Fall 2001
- Christmas Party

We held a Christmas party to exchange christmas cards, have a fun dinner, and to make American Flag Pins to pass out on campus before finals.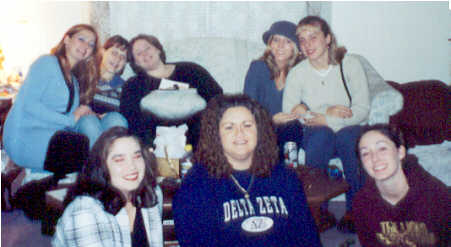 Wendy, Rachel, Chrissy, Robin, Johnna, Patricia, Susan, and Jessica smile for the camera during the dinner.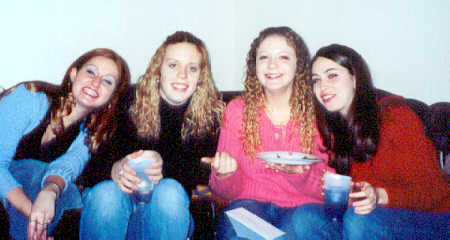 Wendy, Stephani, Sara, and Melissa also pose for a dinner time picture.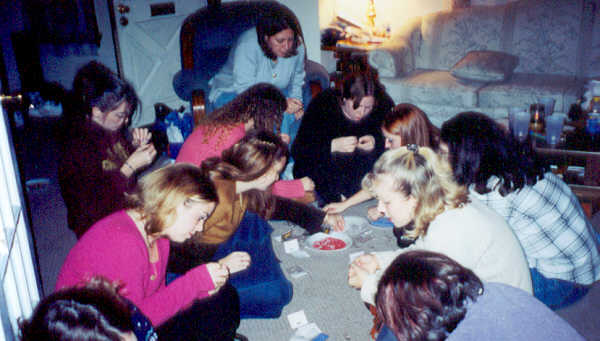 DZ's make pins to pass out to help remember the 9/11 tragedy.
Wanna know what happens next? Well then, visit my Fall 2001 Random page.
Or you could go back to the table of contents for my journal.
Still, you could choose to go back home.